A Table Fit For Athletes
Full Range Of Motion Strengthening / Biomechanically Safe Table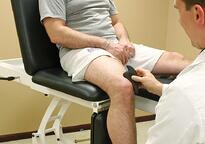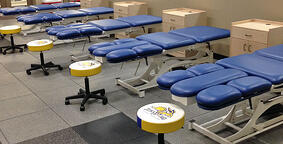 It's a common enough sight in a training room—athletes, hanging half off a table, attempting to get in the right position so they can exercise their shoulder or hip joints throughout a full range of motion.

It works, but it's not an ideal scenario. There's the risk that athletes can injure themselves because they're in a compromising position, or when time's an issue, that athletes may choose to exercise just one side of their body, leading to a possible imbalance.
The Leg and Shoulder Therapy Table (LAST) addresses many of these issues.
This table was co-designed by an athletic trainer who, through years of experience working with professional athletes, realized that athletes were being treated and trained in a less-than-optimal anatomical position. Where standard treatment tables tend to limit range of motion, the unique design of the LAST table allows for patient positioning and range of motion to perform a wide range of activities using one stable platform.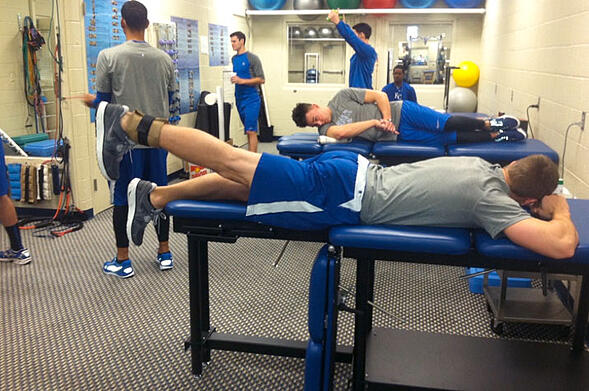 ---
To request more information about the LAST Table, please fill out and submit the form and your information will be mailed/emailed within 1-2 business days.